Skip Navigation
Website Accessibility
FREE SHIPPING

on all orders $75+ (US 48 only at this time)

Seneca, SC USA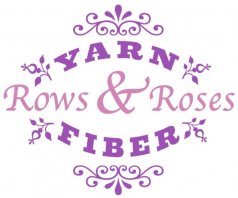 Perfectly Seasoned Holiday 2023
Surprise! Perfectly Seasoned Holiday Edition pre-orders are open :) This is an extra special PS for all of you wonderful yarnies who keep asking me about an "Advent" collection. We don't quite have the time or the space for a full-on Advent, so we're meeting you all halfway. Here's what you'll get:

~ 1 skein of Classical Sock in a holiday-inspired semisolid
~ 10 minis, each in a different seasonal colorway (a mixture of semisolids, tonals, multis, and speckles!)
~ 1 knit pattern and 1 crochet pattern- FULL patterns this time, both of which make great use of minis
~ 1 top shelf tool/notion
~ 1 seasonal recipe
~ Fun seasonal extras

...all of this will be packaged up in a special, limited edition Rows & Roses holiday project bag. Oh, what fun!

**NOTE** This is a pre-order, and will close on Sunday, Oct 22. Please allow 6-8 weeks after closing.