Skip Navigation
Website Accessibility
FREE SHIPPING

on all orders $75+ (US 48 only at this time)

Seneca, SC USA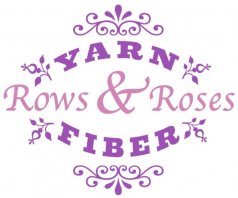 Grab Bags
I do love a good mystery, and I'm passing this love on to you! Each of these Grab Bags is full of various skeins and balls of yarn. Like a box of chocolates, you never know what you're going to get!

Details:
Baaaa- contains wool (and mostly animal fibers)
Baaaaa-less- wool free (mostly plant fibers)

Each Baaaaa bag contains 3 skeins/balls, and each Baaaaa-less bag contains 4 skeins/balls. Every bag contains more than $40 in value, with some of them MUCH higher. So no matter what, you're getting a deal.

Please be aware that all of the yarns contained in these bags are one-offs that I have acquired over the years. I don't currently carry any of these yarns, and probably cannot get you more. Many of the colors, or even the lines or brands themselves, are discontinued. These bags are meant for fun, so you can find one skein projects, or use them together to make something interesting and unique. I tried to curate the combinations to be complimentary, but your mileage may vary :)

All sales final. No returns accepted, and no store credit will be issued.