Skip Navigation
Website Accessibility
FREE SHIPPING

on all orders $75+ (US 48 only at this time)

Seneca, SC USA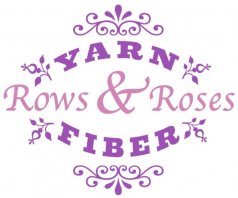 Pride: Riptide Wrap (crochet)
Celebrate Pride Month with us with the Riptide Wrap. I can personally recommend this shawl as a whole lot of fun to make. I almost couldn't put it down! Short row wedges start off slow, but keep going.... once this wrap really begins to grow, hold on tight!

This kit contains two (2) skeins of Rows & Roses Classical Sock yarn in natural, a 5pc set of Classical Sock minis in our Pride 2023 Rainbow, and one (1) printed copy of the pattern.
This price is for the yarn, with the pattern included for free!

Riptide Wrap pattern by Mariana Muller, who is thrilled to be celebrating Pride Month with us! Check out her Ravelry store for more amazing patterns!