Skip Navigation
Website Accessibility
FREE SHIPPING

on all orders $75+ (US 48 only at this time)

Seneca, SC USA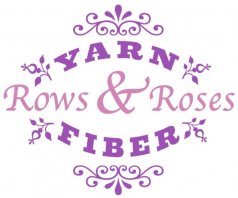 Classes
Beginner Crochet
Beginner Crochet (Beginner) 2 hours $40 paid in cash at time of class We will be crocheting a dishcloth, from one corner to the other, and adding a border and hanging loop when finished. Skills taught: slipknot, chain, single crochet, front loop/back loop, increase/decrease, pattern reading, finishing (free pattern included) Materials: (1) ball of Coastal Cotton, (1) hook, size I9/5mm, pattern NOTE: Purchasing this class listing holds your spot for the class and includes your materials (which you will pick out when you get here.) This is NOT the cost of the class itself. Classes MUST be paid in cash at time of class, and I will not have change. The class itself is $40 for two hours. Please bring $40 exactly, in cash, when you come to the class. No refunds. If you can't make the class, your materials will be at the shop. Please come pick them up at your earliest convenience or I will put the cost back onto your account as shop credit.
Cost:
$ 10.00
KNIT: Stranded Colorwork and Steeking (2 part class)
This is a two-part class for knitters who want to learn how to knit using the stranded colorwork and also how to steek (it's not scary, I promise!) The first part is on January 23, and will focus on knitting colorwork. The second part is on February 13, and will focus on the steeking and finishing.
Cost:
$ 15.00